My father died when I was 4 (1975), my mum died in 2012 and my sister passed away in 2015.
After my father died, my mother never spoke about him to us. My sister had more memories of him because she was six years older than me, but my memories were hazy, and a lack of conversation meant they faded over time. I found out after my mum died why she hadn't spoken about him much, it was because she was still heart broken. She missed him so much every day that she couldn't even bear to talk about him. I know this because of the words we found on his gravestone, which myself and my sister saw for the first time when we buried my mum.
After my sister passed away I realised I'd lost all immediate connection with my past. My grandparents were all deceased, and although my mother had three sisters I'd moved away from them a long time ago, and wasn't really in touch with any of my cousins on a regular basis. Over the past few years, two more of the sisters have passed away, one very recently, leaving only a single sister remaining.
There's really no one left who I can talk to about my dad, or in fact my mother's life when she was young. I know almost nothing about either.
What I do have, are some photographs. Not many, and almost none of them are labelled or written on. But I do have some photos. I've been scanning an album today with Cyprus on the cover, made in Germany, and full of photographs of my dad, his army buddies, and some of my mum, maybe my sister, and other members of the family.
A lot of them are people I don't know and will never find out who they are, mostly in the army. My dad was stationed in Cyprus for a while (it looks like my mum didn't go), and Germany (my mum lived there with him for a while). I have no idea who took these photos, where they all are, or what year any of them were. Most of them I guess are the 60's and 70's, but one is from the 50's and one has a car in it which looks to be 50's era as well.
I've been meaning to scan these for a long time, but it's meant,
removing the photographs carefully from the album, but inevitably losing some of the photo corners they're stuck in with at the same time
spending a lot of time doing it
b) is easy to solve now I'm in self isolation, and a) I realised I'm the only person left in the world who I can ask for permission, so I gave it to myself.
Here's my mum,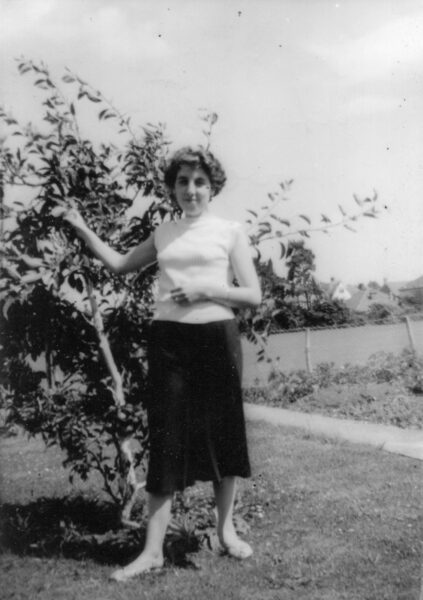 And here's my dad,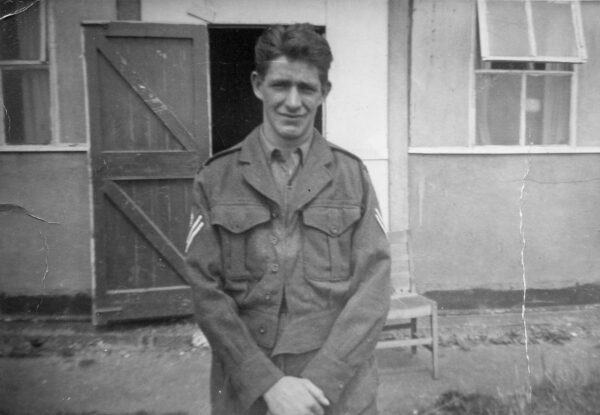 They're photos they sent or gave to each other, while my dad was stationed away (because they're among the few to have something written on the back).
I've put all the images (or nearly all of them) on Flickr, and a photography forum I participate in, and some of them have been confirmed as Cyprus, which is good to know.  This is a post I originally made on the forum, but wanted to duplicate here for my own blog so that I didn't lose it.