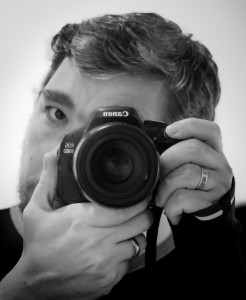 Updated: 26th August, 2017.
Summary: Up until 25th August 2017, most of the pictures I uploaded to Flickr were licensed under a Creative Commons Attribution-NonCommercial 4.0 license.  Some of those images were and are also available with commercial licenses in other locations.  After the 25th August, by default, images uploaded to Flickr will be uploaded with a standard All Rights Reserved status.  i.e. you are not able to use them for any purpose, without first contacting me to arrange licensing terms.  Images up to the 25th August remain unchanged (you can't remove someone's rights under the CC licenses if they already have the image, so there's little point changing them now).  Along with the license change, I'm changing the size of the images I upload to Flickr to limit them, rather than using the full resolution from the camera.
I guess since I'm sticking this URL into my photographs, I should put a page up.
I like taking photographs.  I enjoyed it as a kid, through university and later as an adult.  I always had 'instant' cameras though, never anything more serious, and I knew nothing about the technical elements of photography.  Eventually I purchased a DSLR (doesn't everyone?)  I'm not sure I'll ever advance past 'clumsy amateur', but I'm enjoying it none-the-less.
Here's a little summary of where I was when I bought the camera.
You can find some of my pictures over on Flickr.
Some of my older images on Flickr are licensed under a Creative Commons Attribution-NonCommercial 4.0 license.  At the time of writing, Flickr only shows version 2.0, but the version 4.0 license details will be embedded in the images.  You can read about that license here.  Essentially, you're free to use, share and adapt those Flickr images, as long as you provide suitable attribution (a link to this page is fine, or just my name and e-mail address) and that your use is non-commercial.  If you want to use the images commercially, then just drop me an e-mail (tony@ the domain of this site will work – i.e. perceptionistruth.com).
New images will not be provided under that license, and will be copyright with all rights reserved.  You are not free to use those at all, unless you contact me and we agree usage.  Please check the license on Flickr before you use any of the images.