So I spent the evening going through my collection of miniatures, re-photographing them and uploading those pictures to Picasa.
A disclaimer before you go look (if you were thinking of looking).  Yes, there are far too many half-naked nubile unfeasibly dressed female miniatures, so sue me.  Yes, I suck at painting eyes.  In fact, yes, in general, the painting sucks.  These things are designed to look ok from about 3 feet away and are 1-2 inches high usually, so when you photograph them from 7 inches away and blow them up, they look pretty cruddy (well, mine do).
First up, a collection of my oldest miniatures.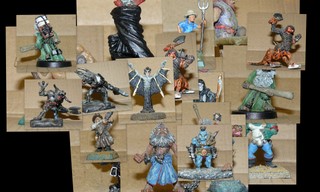 Next, some of my more recent butcher paint jobs.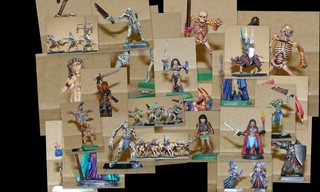 And finally, a bunch of stuff I've not started yet.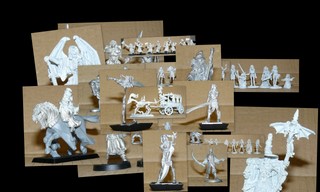 Click the images to link to the Picasa albums.  I'll sort out some photo's and post some stuff I'm half way done on at some stage.
Edit: In-progress album now up.